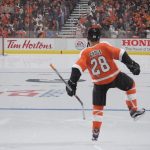 ---
Games Coming in 2017 and 2018 to be Revealed in EA's E3 2016 Briefing
Just before the E3 2016 event EA have announced some of the games that will be presented during it. The list includes games that will appear this year, in 2016, and also those, who will be released in the upcoming years, in 2017 and 2018.
The games that will be released in 2016 and will be showcased during the event included: Titanfall 2, FIFA 17, Madden NFL 17, Battlefield 1 and, of course, NHL 17. Moreover, EA also mentioned that they will present some of the games that will be released in 2017 and 2018. Unfortunately, the company didn't mention any specific titles but there is a high possibility that they could be the EA's Assassin's Creed-style "action" games. EA Play, or EA's E3 event, will demonstrate some of the company's most awaited games that will be released later this year or the following year. In their press release, EA also promised that we can expect some more surprises during the E3 2016.
EA Play will be held in London and Los Angeles. The host for London event will be EA chief competition officer Peter Moore while EA CEO Andrew Wilson will be hosting the EA Play event in Los Angeles. Both of the briefings are expected to begin at 1 PM PST (9 PM London time).
Just after the US event, EA will be hosting a Battlefield 1 livestream where two teams, including some famous YouTube personalities and well-known people, will compete. The competition will be really exciting as it will have NFL running back Marshawn Lynch, rapper Wiz Khalifa and EDM artist Zedd in the teams.
Those, who will be participating in EA Play personally, will have an opportunity to get an autograph from LA Rams running back Todd Gurtley and a special Titanfall 2 poster, designed by Todd McFarlane. Participants will also be given an option to make a World War 1-influenced Battlefield 1 dog tag.
Are you planning to attend EA E3 briefing this year? Tell us what you expect to see in it in our comments section.